---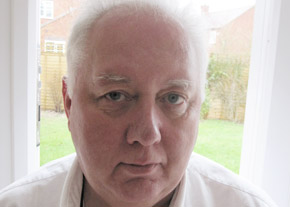 John O'Kane
SVP, Information, BPO and Healthcare Solutions, UK/EU
---
John O'Kane
SVP, Information, BPO and Healthcare Solutions, UK/EU
With nearly 25 years of senior management experience in data operations, including his role as Manager of European Process Review at Dun & Bradstreet, John's numerous responsibilities and accomplishments include implementing data strategy, managing multi-tasked teams, and devising re-engineering strategies for the data capture process. John also evaluated commercial and legislative developments, disseminating information and advice as to most appropriate compliance actions, and providing guidance to business units who spearheaded procedures to develop new products.
John is enthusiastic about OKS Group entering a period of exceptional growth worldwide, while maintaining its commitment to delivery of the highest possible levels of client satisfaction. He says: "OKS Group is breaking new ground in all areas of business process outsourcing. This is an exciting time for our clients and our staff around the globe."
John attended James Watt College, Greenock, Scotland, where he focused on business studies in Organizational Psychology and Business Information.